Professional Leadership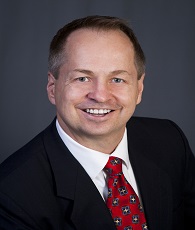 Brad Holt, M.P.I.A.
Brad Holt is the managing director of HSI, LLC and principal of Holt and Sons,. He has two decades of international business experience, over 15 years focused on business development in the Asian marketplace.


By providing consulting, trade and investment due diligence, he assists Pacific Rim and North American companies expand their global operations. He also implemented operational controls, sales & marketing and product development strategies for Chinese, Japanese and Australian companies, and established their footholds in the US marketplace.

Brad is a frequent lecturer at UCSD's International Relations and Pacific Rim Studies Graduate Program; speaker at American Chamber of Commerce in Shanghai; Instructor at UC Irvine's Global Operations Management program, a lecturer for UC Irvine's Executive Brazilian program (Growth Strategies for Today's Organizations).

Prior to HSI, he served as the Asia General Manager of RPM's StonCor Group for seven years, and held management and marketing positions with GN Netcom (a large European communications company), and AT&T. Mr. Holt has expertise in the management of sales, logistics, distribution, joint venture creation and technology licensing and transfer. His former clients include Asian and U.S. firms, spanning the fields of manufacturing, distribution, construction and engineering, architecture, design, entertainment, high technology, health care, and consumer products - such as Motorola, AMD, Intel, Budweiser, Lion Nathan, Baxter Healthcare, Glaxo Smith Kline, Roche, 3M, Bechtel, Fluor, L'Oreal, Huafei, Hangzhou TC, and Andrew Telecommunications etc.

Mr. Holt is fluent in Mandarin Chinese and studied at Beijing Language and Culture University. He received his Master's degree in International Business (M.P.I.A) at the University of California San Diego's International Relations and Pacific Rim Studies Program. He attended the University of California, Irvine and graduated with a double major and minor: B. A in Economics, B.A. in Psychology, and Minor in Business from The Paul Merage School of Business.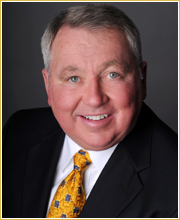 Ted Holt, MBA
Ted Holt overseas Holt and Sons and its business development practices. He has over 40 years of strategic sales experience, from the field level to executive sales management. At HSI, Ted spearheads North American operation, assessing new opportunities and developing strategic Go-to-market strategies for our clients.

He has extensive background in building winning teams at all levels of an organization, helping large and small organizations improve their sales organizations through the practical application of sound management and development principles.

Prior to HSI, Ted held executive positions at Eastman Kodak, Automobile Club of Southern California, and Thomas Brothers Maps.

Mr. Holt holds and MBA from The Paul Merage School of Business at the University of California, Irvine hold a B.S. in Marketing and Economics from Kent State University .
"As a busy entrepreneur, running the daily activities of my business is a full-time responsibility. There is little time available to focus on growth and development - key components of a successful business. I realized I needed help when my lists were getting longer and most of my work time was spent feeling overwhelmed. When I worked with HSI, I knew they understood what my challenges and was instrumental in helping me make key business decisions. HSI has helped me set to priorities and accomplish tasks, given my personal and professional goals. Brad is a trusted friend and seasoned professional."
Daniels Schurr Owner/Partner Executive Travel